Here is the bracket for the Jr. High Basketball Regionals. All games will be played at OLMC.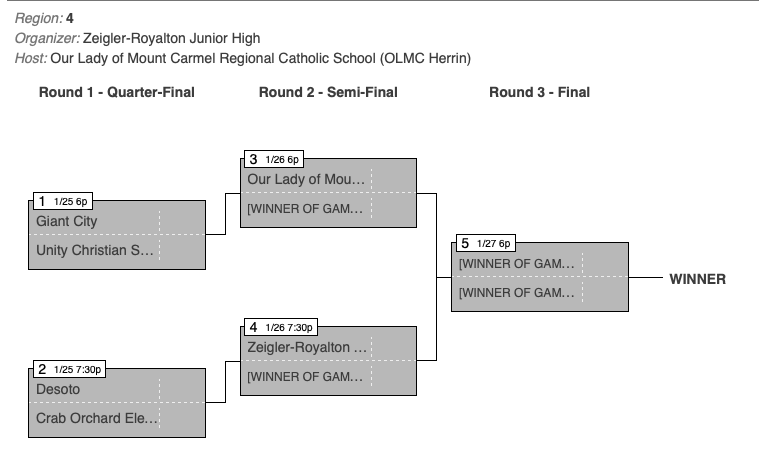 Students/Parents/Guardians, Once again, our district is experiencing a high volume of students who are in quarantine due to "close contact". While in quarantine, these student participate in remote instruction. In order to give our teachers some time to address the needs of those students who are quarantined, the district will be dismissing students at 1:30 on Wednesday, January 26 and February 2. After this 2 week period we will re-evaluate to see if we need to continue this schedule. Pre-K and Latchkey will still operate on their normal schedule on these days. Thank you.

Due to impending weather, tonight's Junior High Little GEC Basketball game has been canceled and will be played tomorrow night (1/20/2022) @ 7:15 pm. The game will still be against Gallatin County at Galatia High School. The games that were scheduled for Thursday will now be played on Saturday.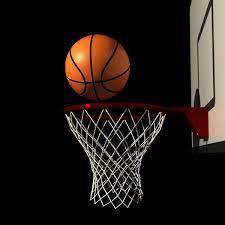 Recently, IDPH and ISBE adjusted the quarantine period for confirmed positive cases. Confirmed cases must be excluded for 5 calendar days from the date of first symptom onset and be fever-free for 24 hours without use of fever-reducing medications, vomiting and diarrhea ceased for 24 hours, and other symptoms have improved before returning to school. We are currently experiencing an increase in positive cases of Covid 19 in our school district and in the area. We are excited and pleased that the quarantine time has been shortened however, at the same time we do not want to let a person who is positive "slip through the cracks". In an attempt to avoid an outbreak and/or an adaptive pause, we will offer 2 options to individuals who have tested positive and quarantined for the 5-day period. 1. Even if the individual exhibits no symptoms, they will need to Test to Stay on the 6th day. • That test can come from our school nurse or a medical provider. • If the individual test positive on the 6th day, that person will quarantine that day and may return to test on the following day. This cycle will continue until day 10 2. In the event the individual does not wish to Test to Stay at any time during days 6 through 10, that individual will need to quarantine until day 10 of the cycle. If you have any question about these mitigations, please feel free to contact myself, Ms. Deming or Mrs. Massey. Thank you.

Here is the schedule for the High School GEC Basketball Tournament. Crab Orchard's first game is 1/25/2022 vs Galatia @ 8:00 pm. All games will be played at Southeastern Illinois College.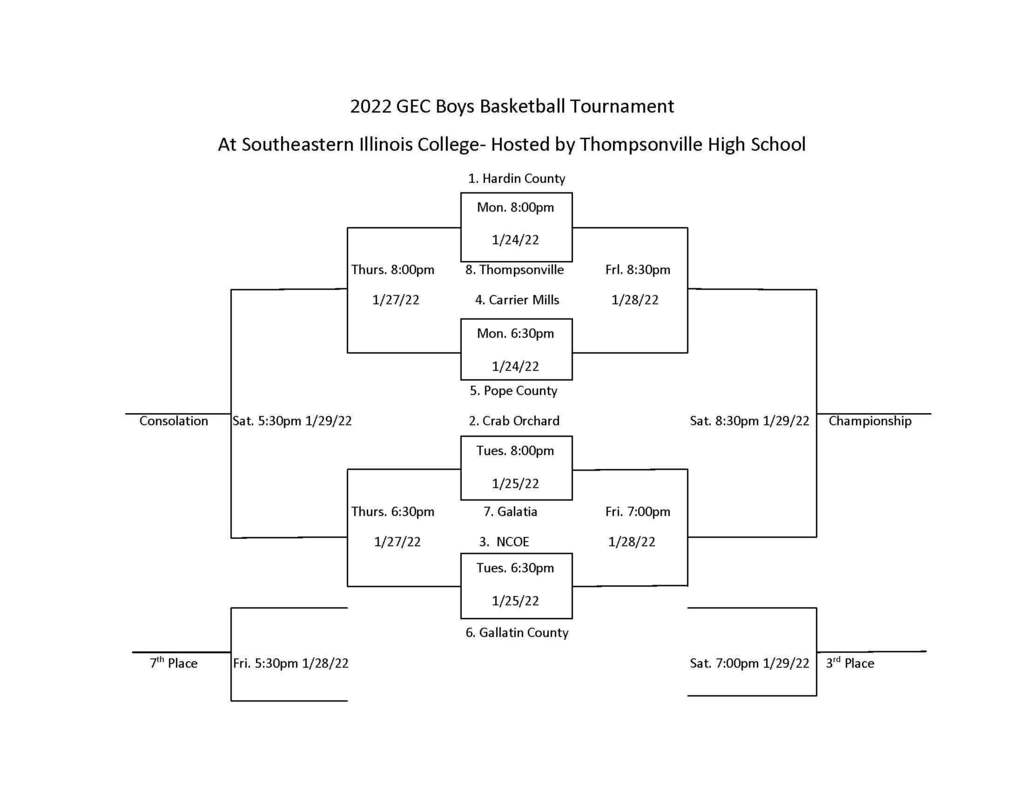 Friday's High School Basketball game at Galatia has been canceled.

As a reminder tonight's (Thursday, January 13th) high school basketball game vs Elverado has been moved to Saturday, February 5th at 12:30 pm. Also, tomorrow night's (Friday, January 14th) high school basketball game at Galatia has been canceled.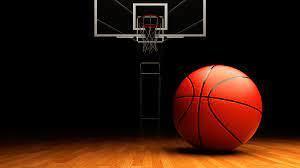 Our phone system is working again! I hope you have a wonderful Tuesday!

If you are trying to reach the school, our phone system is currently not working. Please email either the high school or grade school office if you need anything. We will let you know as soon as the problem is fixed. Also, tonight's Junior High Basketball game is at 5:30 pm vs New Simpson Hill. The bus will leave at 4:30 pm.

Crab Orchard CUSD 3 High School Boys Basketball Information: -Tonights game, January 7th vs Shawnee has been canceled. -The game vs Century that was canceled has been rescheduled for Wednesday, January 12th @ 6:00 pm (at Century). -The game vs Elverado on January 13th has been moved to Saturday, February 5th @ 12:30 pm (at Crab Orchard High School).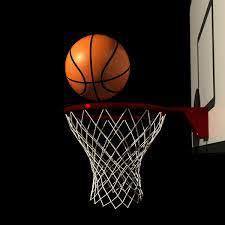 Due to hazardous road conditions as well as bitter cold temperatures and wind chill in the morning hours. Crab Orchard Unit #3 will be closed Friday, January 7th Repeat: Due to hazardous road conditions as well as bitter cold temperatures and wind chill in the morning hours. Crab Orchard Unit #3 will be closed Friday, January 7th Have a safe and pleasant evening.

Due to inclement weather, Crab Orchard CUSD 3 will be dismissing at 1:30 pm today. There will be no after school remediation, latchkey or junior high volleyball practice. The high school basketball game scheduled for tonight at Century has been canceled as well.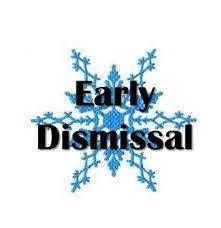 Tonight's home High School basketball game vs Waltonville has been changed to Varsity only. The Varsity game will begin at 6:00 pm. Thursday's away Junior High basketball game vs Pope Co has been moved to Wednesday night. The game will still be at Pope Co and begin at 6:00 pm.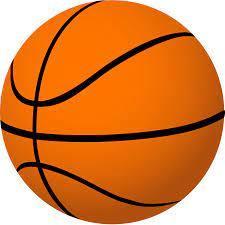 Below is the link for our 2021 Crab Orchard Christmas concert. If you weren't able to make it in person, the students and staff did an amazing job! Merry Christmas and Happy New Year!
https://youtu.be/rds7hMuxR4U

Our Lost & Found is full! Please check out the pictures to see if any items belong to your child/children. If you see something that is yours, please notify the office, notify your child's teacher, have your child pick it up, or stop by the school to get it.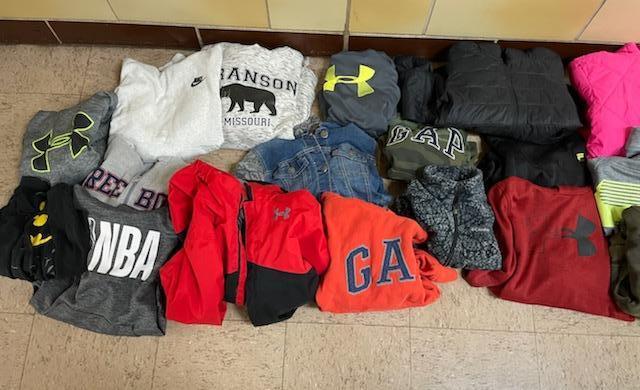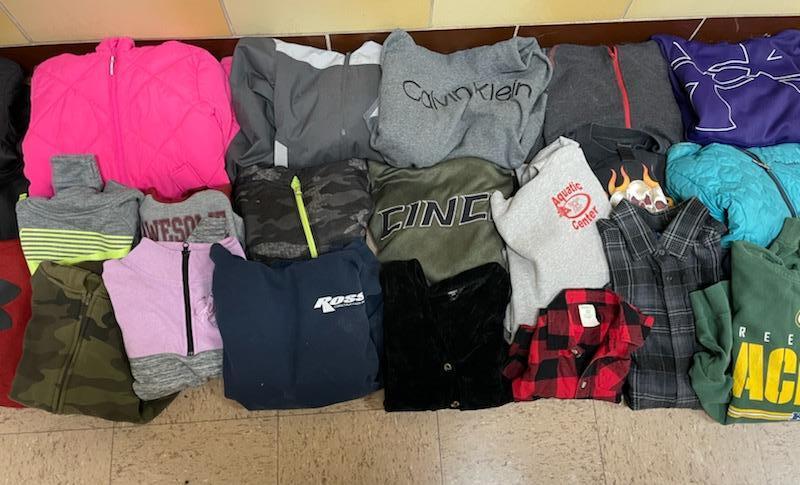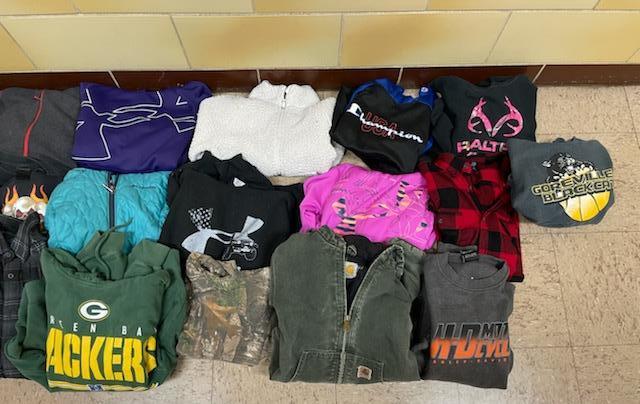 It may be hard to believe, since recent temperatures have hovered in the 60's and even 70's at times, but the first day of winter is only four days away. The winter months bring the possibility of inclement weather and/or snow days. Last year, the e-Learning option was used for days missed due to inclement weather. Even though we live in an age where we have the ability for students to learn from home, we have decided not to let it take snow days away from our children. This winter, when enough snow accumulates that would justify closing school for the day, students' only e-Learning assignments will be to play outside, build a snowman, go sledding, drink some hot cocoa, and be a kid. For the 2021-2022 school year, snow days will still be snow days. As a reminder, announcements of cancellations will come through our new automated and text system, which also posts the message to Facebook and Twitter. As always, news channels and radio stations will be notified to broadcast the announcement. If you have any questions about this, feel free to contact myself, Ms. Deming, or Mrs. Massey. We appreciate your cooperation and your continued support of our school district. HAPPY HOLIDAYS TO ALL!

Below is information regarding the Illinois Youth Survey. This survey will be given to 8th, 10th and 12th graders across Illinois. We will be conducting the survey on January 4th.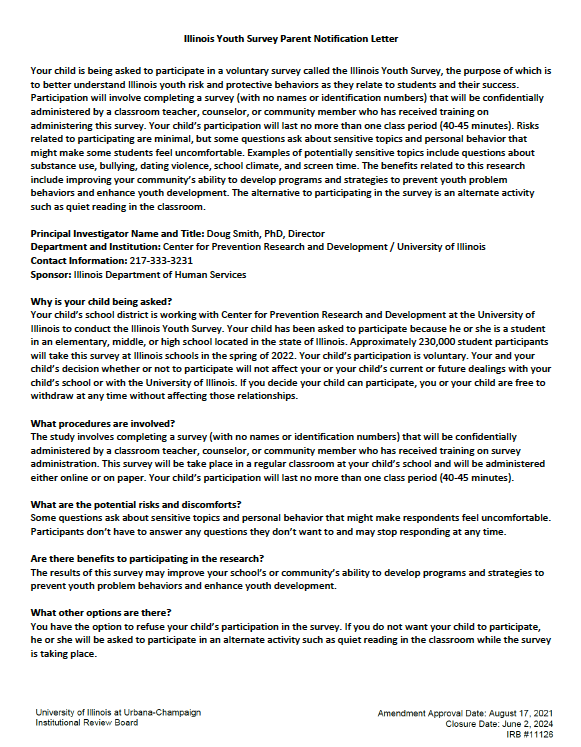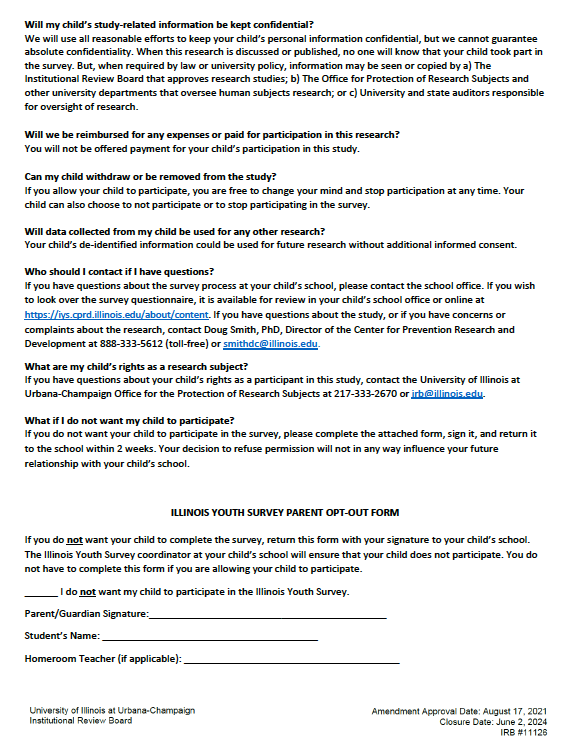 Congratulations to Brylee for signing, to play softball, at Culver Stockton College! Crab Orchard CUSD #3 is very proud of all you have accomplished!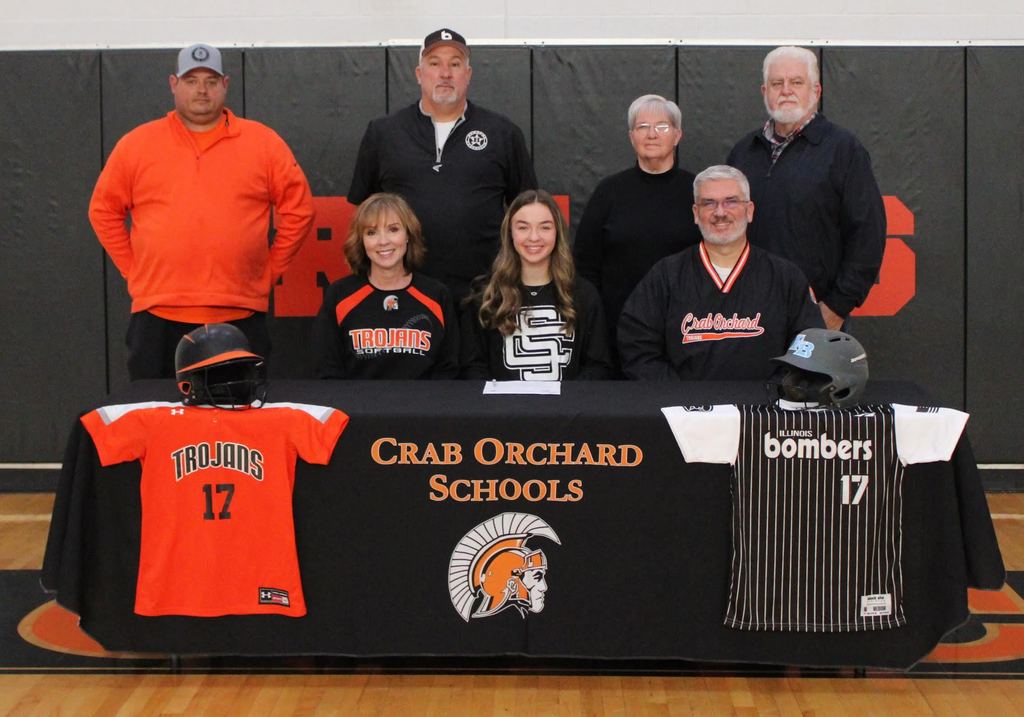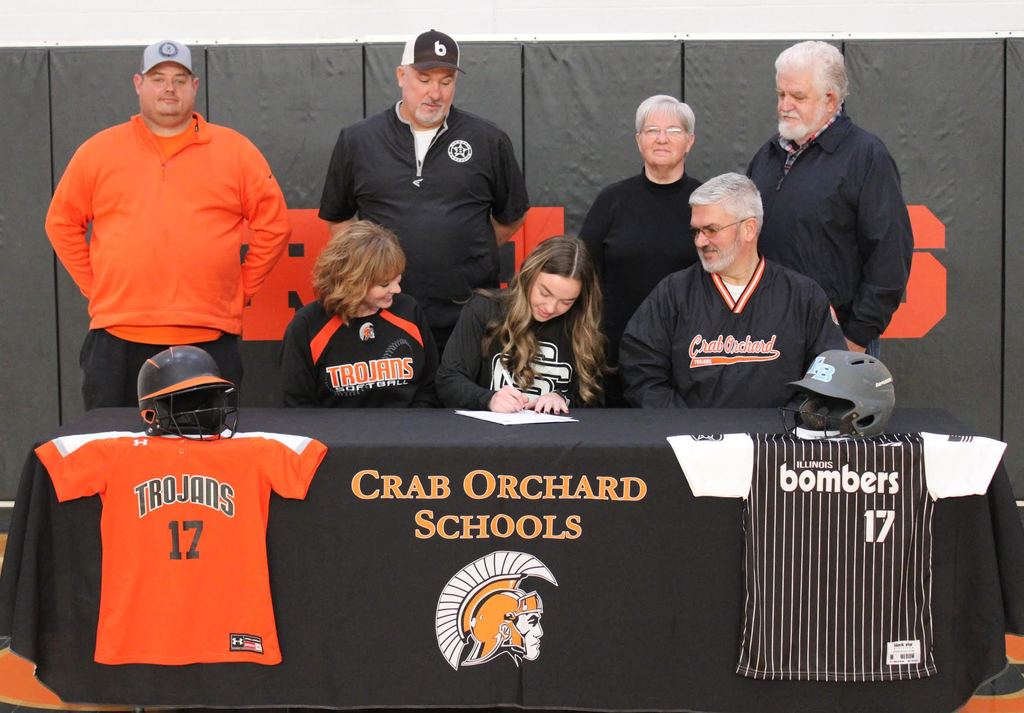 Thursday night's Junior High Basketball game vs Hardin County has been canceled. It will NOT be rescheduled.

Our new homecoming date is set for the evening of Tuesday, December 21st against Galatia. The JV basketball game will start at 6:00 pm, coronation will follow about 30 minutes after the Varsity game, and the dance will follow coronation. Thank you so much for understanding and have a great weekend!